Calling All Computer People!
Calling All Computer People!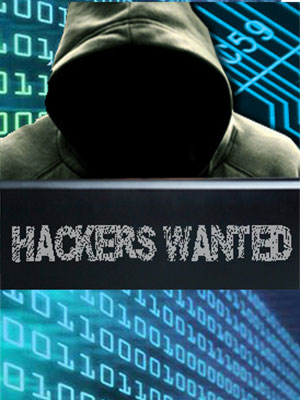 The UNM Cyber Security Student Group need contestants for a Capture The Flag Competition to be held Sat, Nov 3 from 11am-3pm in the Stamm Commons Room at the Centennial Engineering Center, just west of ECE.
Hackers are welcome to show up at the CTF practice/info sessions taking place in the IEEE lounge on the first floor of ECE every other Thursday from 5:30 to 6:30 pm: Sept 27, Nov 11, Nov 25, Oct 11 and Oct 25 (save the dates!)  
"We also have a Saturday workshop lined up to study metasploit, a tool that verifies vulnerabilities and manages security assessments, this is scheduled for October 6th, 11am-2pm at ECE 132," said organizer Andrew Cochrane. "In the cyber security context, "CTF" or capture the flag refers to the competitive completion of a series of objectives."
"Each objective is completed by exploiting a vulnerability in a web-based application and represents the act of gaining access to some information that was meant to be private. Each objective or "flag" is a string that is hidden within a vulnerable system. Once found, these strings are submitted to the scorekeeper and points are awarded for each flag based on difficulty of the exploit," Cochrane explained.
Cochrane said that cyber security is a subject important in many aspects of society today: Web based platforms stand as a beacon for concern as we trust an emerging cloud-based lifestyle with every scrap of information we exchange online.
While new technologies make life easier, vulnerabilities in information security also present new opportunities for bad actors to exploit the vast repositories of information that we put online and sit just waiting to be compromised.
The UNM Cyber Security Student Group has been formed to understand and explore these vulnerabilities through hands-on workshops, penetration testing practice and CTF competition. These activities impart a new sense of how to design and develop online systems in ways that secure against vulnerabilities.
"We think this is a necessary exercise for every engineering student to participate in before they leave the university and enter their professional careers," said Cochrane.
The UNM Cyber Security Student Group is eager to greet new members at their next meeting, so be sure to save the above dates and just show up!
And for those who are still uncertain of what CTF is, Cochrane recommends the following video to get you up-to-speed: