UNM Print Sale: Dec 7, 8 & 9
UNM Print Sale: Dec 7, 8 & 9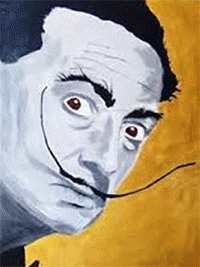 The 23rd Annual Print Sale will take place next Thurs, Fri & Sat (Dec 7, 8 & 9) in room 142 of the Studio Art Building, just west of Popejoy Hall.
This is a great chance to buy (for a mere pittance) an outstanding handmade lithograph that will make a great gift or will transform your house into a veritable palace.
In addition to a wide variety of undergraduate, graduate, faculty and alumni prints, there will also be a selection of works from the internationally-renowned Tamarind Institute.
Cash, checks and credit cards will be accepted. For more information call 505 277-5359 or email them at printclubabq@gmail.com