Alazzwi Becomes An American Citizen
March 16, 2018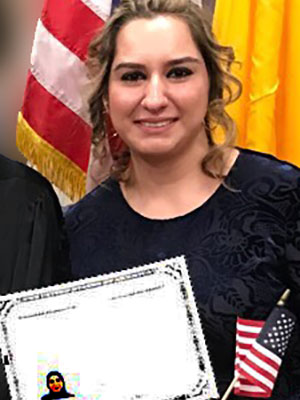 ECE student Abee Alazzwi became an American Citizen at a ceremony that took place at the Albuquerque Convention Center on March 16, 2018. Her research group (APERIODIC) made a point of being there.
"Dr Lehr and our team were super excited to attend the ceremony event and support me," said Alazzwi, speaking of her advisor and labmates. "Everyone was happy and charming smiles filled the place."
Alazzwi has been a student at ECE for the last four years. She graduated with a Bachelors of Computer Engineering in Fall 2016 (with honors) and then started studying for her PhD in Fall of 2017. She studied laser and optoelectronic in Baghdad, Iraq prior to her arrival at ECE.
"America is a dreamland," said Alazzwi. "I have taken a promise to participate in making my America a greater and more wonderful land: God bless you America."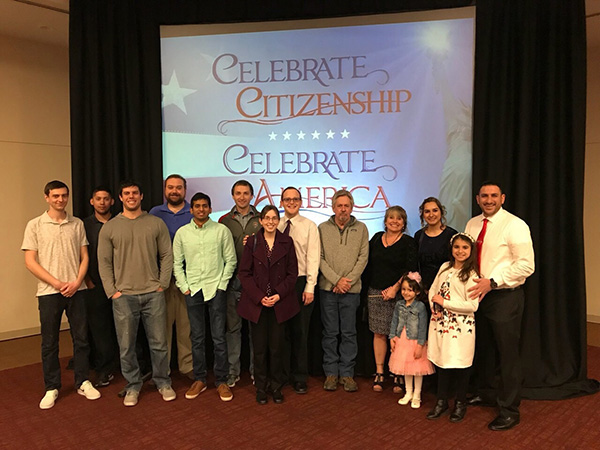 (Left to right): Leonardo Rossetti, Justin Keith Smith, Cameron Harjes, Jon Cameron Pouncey, Matheen Basha Shaik, Jacob Lanctot, Dr. Lisa Fisher, Dr. Dustin Fisher, Dr. Mark Lehr, Dr. Jane Lehr, Abee Alazzwi, Sarah Khalil, Shams Khalil, and Saif Sailh.