ECE Profs Shine at Hodgin Hall
May 1, 2018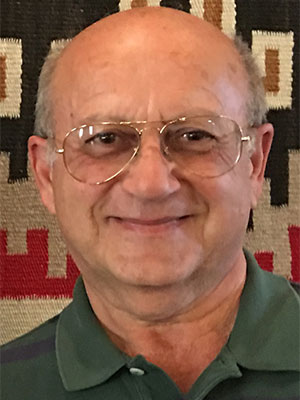 ECE Research Professor Bahman Zohuri and ECE Prof Jane Lehr have been keeping the academic presses busy with a flurry of new books that were unveiled at Hodgin Hall on Tues, April 24.
28 UNM professors were celebrated in a lavish reception by President Garnett Stokes and Provost Chaouki Abdallah for the 38 publications they had penned in 2017.
Of these 38 publications, seven of them (or a whopping 18%) were written by Dr Zohuri. Covering a broad range of subjects ranging from the Physics of Cryogenics, Artificial Intelligence to Hybrid Energy systems, there is something for everybody.
Zohuri has published a total of 36 books in his lifetime. A few of Dr Zohuri's textbooks are #1 sellers for the Springer Publishing Company and have been translated into Chinese and Russian. Many are used as official textbooks at prestigious Universities throughout the world.
Zohuri is under contract with Springer, Cambridge University, and Elsevier Publishing Companies to publish six more books this year.
Zohuri, 67, who was born in Iran, came to the US in 1970, and eventually found his way to UNM in 2012 where he earned a Masters and PhD in engineering subjects as diverse as Nuclear Engineering and Mechanical Engineering. Eventually, he found himself in at ECE in October of 2017 where he took a fancy to electromagnetics.
"Distinguished Professor Edl Schamiloglu believed in me and gave me the opportunity to be here at ECE," said Zohuri in a recent interview. "I have found this to be an amazing department."
When asked about his Renaissance life, Zohuri said, "I have lived a very unorthodox life. I have been trained by some of the best professors at the finest universities.
"I am a firm believer in the saying that if there is a will, there is a way and this is a certainty in a country like the United States of America.
"Considering that having a PhD gives you the ability to take on any subject that you like, I believe you can become expert on that subject without any teacher," said Zohuri who is currently writing a book about Scalar Wave Energy.
Zohuri's prolific publishing efforts raised more than a few eyebrows at the recent gathering of the scholar-authors in Hodgin Hall.
"I hope you will beat your own score next year," said Provost Chouki Abdallah to Zohuri who noted that his seven books set a UNM record.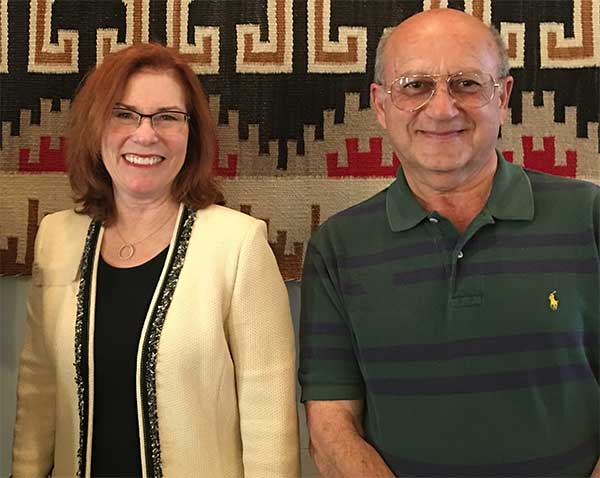 UNM President Garnett Stokes shares a light moment with ECE Professor Bahman Zohuri 
(This story was written by Chuck Reuben. Photo by David Modisette.)