SOE Announces ECE Winners!
May 5, 2018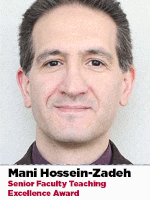 The School of Engineering honored outstanding students, faculty and staff during its annual awards ceremony at 2:30 p.m. on Thursday (May 3) in Centennial Engineering Center.
The awards ceremony was held in the auditorium, followed by a reception in Stamm Commons.
Honorees were presented with the awards by the dean and their respective department heads.
The winners from ECE are as follows:
Kavin Kullama — Outstanding Sophomore
Benjamin Reichelt — Outstanding Junior
Loic Djamen Tchapda — Outstanding Senior
Divya Jangili — Outstanding Graduate Student
Dr. Mani Hossein-Zadeh — Outstanding Senior Faculty Teaching Award
Please click the linked names below to learn more about the winners from ECE!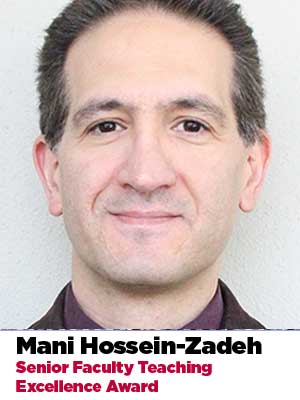 (In addition to the student award winners, we have learned that Professor Mani Hossein-Zadeh has won ECE's Senior Faculty Teaching Award. This award recognizes "superior accomplishments and service to The School of Engineering" and consists of a plaque and a check for $2000).
Please click this sentence to see a full list of all the winners!