ECE Alum Manages Laser Defense Program
November 30, 2018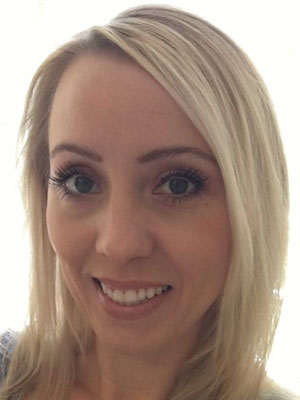 "This is an extraordinary achievement from one of our own," said ECE Prof Jim Plusquellic about ECE graduate, Corrina Hoffman, née Linton, program manager for the development of a laser-based defense systems at Raytheon SAS.
Hoffman received her Bachelor of Science degree from ECE in 2010, with a focus in signals and communications.
She has been involved with the creation of System, Design, and Development Program within Electronic Warfare Systems Airborne Processesors, multiple SAS Programs as well as an IDS Radar Program within SAS' North Texas Operations. She works in the Dallas/Fort Worth Area.
Hoffman's current role consists of managing a Program within SAS' Intelligence Surveillance Reconnaisance Systems, High Energy Lasers.
"She is one of the program managers on a sci-fi next-generation military system,"said Plusquellic proudly.
Plusquellic points to the following video as an example of the sort of things that Hoffman and her team is developing: