Online Directed Energy Course Targets Novices, Military, Policymakers and The Curious
Online Directed Energy Course Targets Novices, Military, Policymakers and The Curious
November 25, 2018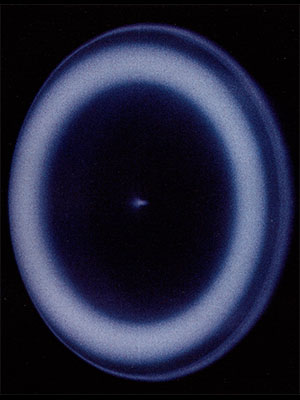 ECE Distinguished Professor Edl Schamiloglu invites those with an interest in Directed Energy to sign up for his "Introduction to Directed Energy Online Course" beginning January 14 and ending March 18, 2019.
This online course, officially titled ECE 595 Section 004, will provide an introduction to directed energy technology for the novice.  
"The target audience includes personnel in acquisitions, those who serve in the military, policymakers, and anyone else interested in learning about the subject," said Schamiloglu in the syllabus describing the course.
Please click this sentence to view the entire syllabus for this course.  
This course will encourage students to develop critical thinking in the assessment of directed energy and its broad national security implications and objectives from a technology perspective.  
There will be a 2-day workshop on March 07-08, 2019 to be held jointly with ECE 595 Section 003, Cybersecurity and National Security. Students from both classes are welcome to attend this in person in ECE 210 or participate via synchronous streaming internet (information to be provided week of March 04, 2019).
This is a rare opportunity to receive a first class introduction in Directed Energy from one of America's top directed energy researchers! Please click this sentence to learn more about Dr Schamiloglu.  
All you need to take this online class is a computer and internet connection. Whether you live in Kentucky or Kazakhstan, you're only a click away from an Introduction to Directed Energy that will electrify your life.
Do you have questions? Do you need help registering for this online class? Please contact Dr Schamiloglu directly at edls@unm.edu