Brennen Wins 1K in UNM/CNM App Contest
April 1, 2017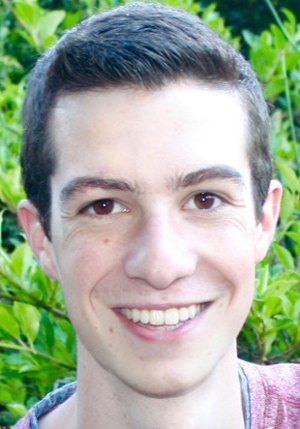 The Fourth Annual UNM-CNM Application Contest wrapped up recently in the Student Union Building with its award banquet. Nearly $10K was awarded to the winners and $1000 of that money went to ECE student Brennen Berkley, who is pursuing a BS in computer engineering.
"We're trying to create opportunities for students to build on skills they are learning in the classroom to bring them into a real life application. For real promising apps, we are providing resource support to take them to the next level," said Bruce Armstrong, a program specialist and one of the event organizers from UNM IT.
Brennen Berkley won third prize in the contest for his App called "UNM Course Mate."