ECE PhD Student Yurt Wins IEEE NPSS Grad Scholarship Award
June 30, 2017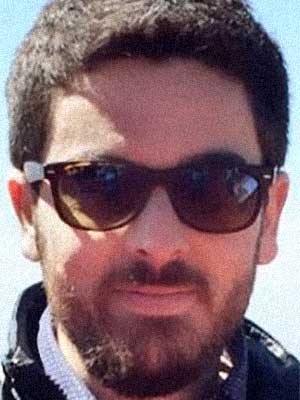 ECE graduate student Sabahattin Yurt is a recipient of one of the 2017 IEEE Nuclear & Plasma Sciences Society Graduate Scholarship Awards, announced Janet L Barth, chair of the NPSS.
"This award recognizes contributions to the fields of nuclear and plasma science by a graduate student," said Barth. "Mr Yurt's outstanding accomplishments have been recognized by [the NPSS] with this prestigious honor."
The award comes with a $1500 check, a certificate and a one year's paid membership in NPSS.
The NPSS is a transnational, IEEE-sponsored, group of about 3000 professional engineers and scientists who organize five major annual, and 12 biennial conferences and symposia a year. They also sponsors or co-sponsor four peer-reviewed academic journals.
In addition to winning this award, Yurt will probably be exchanging his title of "Mr" to "Dr" next week when he is scheduled to defend his PhD. Yurt works as a graduate research assistance in the applied electromagnetics group under the direction of Dr Edl Schamiloglu.