EYE of NM Focuses on ECE
June 7, 2017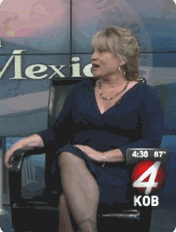 ECE Professor Jane Lehr appeared on the KOB TV news show "Eye of New Mexico" last Sunday afternoon (June 4).
"I was talking about the importance of research in engineering education for undergraduates," said Lehr whose interview occupied the first 12 minutes of the half-hour program.
Lehr touched upon a broad spectrum of subjects that impact prospective and current engineering students.
The complete interview can be seen here: (Please allow about 20 second for this video to load and another few seconds for the commercial to pass.)