Tsiropoulou: A Networking Rising Star!
September 1, 2017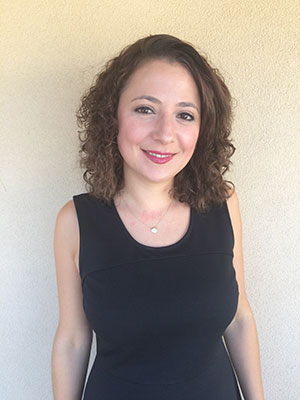 ECE Asst Prof Eirini-Eleni Tsiropoulou has been chosen as one of the top ten Rising Stars of 2017 by "Networking Networking Women (N2Women)," a discipline-specific community for researchers in the communications and networking field.
"Many people from around the world submitted one or more nominations for this list, and it was difficult to choose only 10 amazing women," wrote Katia Jaffres-Runser and Sami Rollins, co-chairs of N2Women.
The N2Women Top Ten list is published annually. "[This list] focuses on amazing women at the beginning of their careers who we should all be aware of. We also wanted a list that represented our diversity, e.g., diversity in experience and in the area of networking/communications and, thus, chose the list accordingly," wrote the co-chairs in their press release.
Please click on this sentence to view the complete list of this year's "Rising Stars."
"As a member of the IEEE ComSoc for over 30 years, I am very proud to have Dr Tsiropoulou on our ranks both at ComSoc and in the ECE department at UNM. This is a real big deal and a true award," said ECE Chair Michael Devetsikiotis.
The main goal of N2 Women is to foster connections among the under-represented women in computer networking and related research fields. N2 Women allows women to connect with other women who share the same research interests, who attend the same conferences, who face the same career hurdles, and who experience the same obstacles.
"This is great news for UNM and for the overall efforts to promote women in careers of excellence," said Dr Tsiropoulou of her accomplishment. "The best is yet to come!"