ECE Students Work/Play Hard
November 3, 2017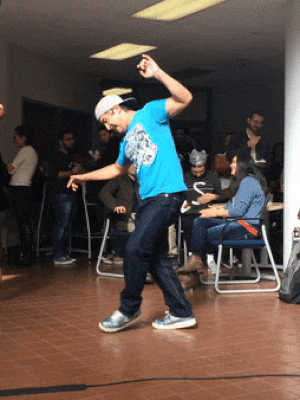 ECE Students let off some steam last Halloween at the IEEE Social Hour. And some of them also won a University-wide pumpkin carving contest sponsored by the Grad & Prof Student Gov Assn.
ECE Prof Mark Gilmore and ECE Student Maren Hatch performed with their band "Ozella" to an overflow crowd in the atrium of ECE during the department's 2017 Halloween/Social Hour party.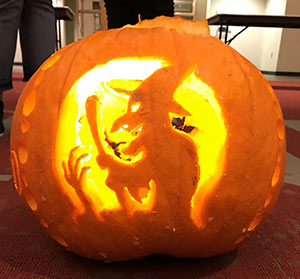 This free Social Hour was brought to us by ECE's IEEE Chapter and gave attendees a chance to network with professors and socialize with their peers....as well as an opportunity to listen to a mix of traditional American folk and bluegrass music.
When asked about the band's name (Ozella), Dr Gilmore replied, " I guess it's a traditional Southern name, with biblical roots, so it sounds bluegrass/Americana. I wanted to call ourselves Tartar and the Sauce, but I was outvoted."
ECE Student Maren Hatch plays bass and sings in the band. She also has a degree in music performance from UNM.
As far as that pumpkin carving contest is concerned, ECE's entry entitled, "Witchy Witch" beat out pumpkins from the Dept of Pharmacy and the Dept of Architecture and Planning.