Valarie Maestas Receives May Award
December 10, 2017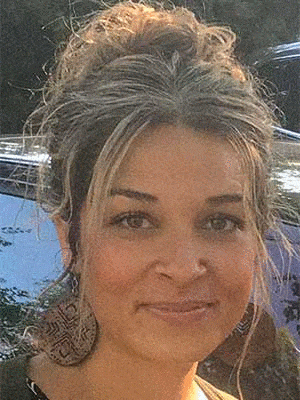 Valarie Maestas, Sr Academic Advisor at ECE, was one of four UNM Staff Members who received The 2017 Gerald W. May Outstanding Staff Award in Ballroom C of the Student Union Bldg. on Thurs, Dec 7.
Each winner received a plaque and a check for $2,000 from President Abdallah
ECE Dept Administrator Reiner Martens called this a "huge accomplishment." He spoke enthusiastically about Valarie's automation of the department's listserve and her streamlining of the process that helps to turn our undergrads into graduate students.
Valarie Maestas graduated from UNM with a degree in Anthropology in 2012. She worked as the advisor for Chemistry and Biochemistry for three years before moving to Electrical and Computer Engineering in December of 2016.
"As a first generation non-traditional student its important to me to provide the resources and support students need to be successful," said Maestas.
Maestas is a yoga instructor and aspires to earn a Ph.D. and live on the beach one day.
The ECE Family heartily congratulates Valarie on this well-deserved award!