New Course Numbering System Requires Patience, Perseverance
April 19, 2019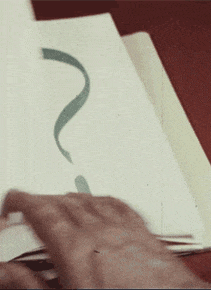 A new "Common Course Numbering" system (CCN) has been instituted at UNM for the 2019-20 curricular and catalog year with fall pre-registration.  
On April 15 UNM began listing the state's new four-digit CCNs alongside the original three-digit course numbers [in brackets] in its catalog as a means of helping students ease into the the new system.
The new Common Course Numbering system is in compliance with the State of New Mexico's Higher Education Department's move to standardize common courses among the state's higher education institutions: This will make it easier for students to transfer between institutions and thus help expedite the completion of degrees.
For example, PSYC 1110, "INTRO to Psychology" corresponds to the matrix to UNM's original course PSY 105. Lists of common course numbers (CCNs) and related student learning outcomes (SLOs), organized by subject, are also maintained by the HED.
However, some courses offered at UNM do not have equivalents at other institutions and did not receive CCNs in the renumbering project. These courses are called "unique" courses. In compliance with state statute, unique courses must also have four-digit common course number. Departments are required to register information about "unique" courses, including SLOs, with the Higher Education Department. Once a "unique" course is on record with HED, other institutions may offer the course as long as in doing so they rely on at least 80 percent of the SLOs listed for that course.  
"UNM cares about the ease of transfer for students," said Associate Provost for Curriculum and Assessment Pamela Cheek. "However, because UNM has a really vast and well-developed lower division curriculum and offers a wealth of choices to students, the adaptation is a little bit more challenging than it would be at a smaller institution."
"Its going to be a confusing complicated time once students begin registering for fall classes," said Valarie Maetas, Sr. Academic Advisor at ECE.  
Please click this sentence to view the new common course numbering database.
For more information, watch the video below: