ECE Shines at SOE Awards
May 15, 2019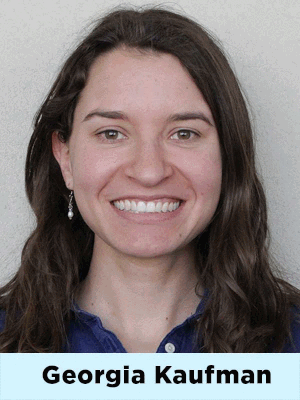 The School of Engineering distributed the 2019 SOE Awards on Friday (May 3) at 10 am in the Centennial Engineering Center Courtyard. A free lunch, catered by Olympia Cafe followed the Awards Ceremony.
Here are the winners of the Outstanding Student Award from ECE:    
Outstanding Sophomore – Georgia Kaufman
Outstanding Junior — Duncan Madden  
Outstanding Senior — Benjamin Reichelt
Outstanding Graduate Student — Antonio De Alleluia    
Also very worthy of note are the winners from the ECE Faculty as follows:
Junior Faculty Teaching Excellence —Eirini Tsiropoulou, ECE
Harrison Faculty Recognition Award – Ganesh Balakrishnan, ECE  
And we are proud to announce that Cornelia Platero, our Fiscal Services Technician, is one of three staff members from SOE who has won the Outstanding Staff Award.  
Each award comes with a plaque as well as a generous monetary award.
Also noteworthy is the fact that Anthony Willliams Rivera (BS, ECE '19) will be one of the two student Speakers who will address the audience.
Anthony's advice to students? "Call your parents: Those one or two care packages per semester can save you."
Congratulations to all the winners! We look forward seeing you at 10 am on Friday!