Searchable Directory Finds SOE Experts
May 1, 2019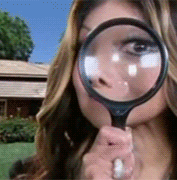 A new searchable "faculty expertise directory" makes it easy for any budding engineering to find a collaborator, mentor or expert at UNM's School of Engineering.
Click this sentence to arrive at the directory page, then type a faculty member or area of interest in the search box and press the "Begin Search" button.
A list of faculty members and their expertise will appear, along with their contact information and web page!
The directory includes 167 faculty and research faculty in the School of Engineering and its affiliated centers and is keyword-searchable.
"This directory will not only allow UNM faculty to find collaborators, it will allow researchers from the national and federal labs in the state, and from universities worldwide, to find collaborators," said Edl Schamiloglu, associate dean for research and innovation for the School of Engineering.
"It will also assist students with identifying mentors, and it will be an important component of economic development in the city of Albuquerque and state of New Mexico."